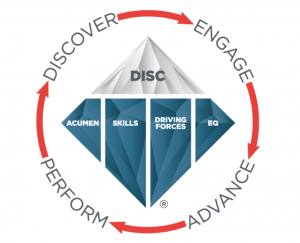 Hiring the wrong person and assuming everyone can be motivated in the same way can be a costly mistake to your company! Our assessments will streamline hiring and workplace communication by:
Helping put the right people in the right position, which increases effectiveness.
Understanding how to motivate your people by uncovering individual communication styles and personal values.
Creating a people first culture that will drive employee retention.
We are not recruiters. We are partnered TTI Success Insights analysts here to help you identify the right talent with job benchmarking and assessments that supplement the interviewing process. These tools can help give you a clear picture of the candidate most suited for the job. Assessments also make it easy to track employee feedback, monitor progress and make recommendations for organizational improvements.
The 5 Assessment Sciences
Click below to see sample assessment pdf:
With training and strategic coaching built around these 5 sciences we will teach your people how to evaluate their individual strengths and limitations, as well as, effectively find ways to improve productivity and build sound relationships.
All of our behavioral assessments meet EEOC standards for no adverse impact.