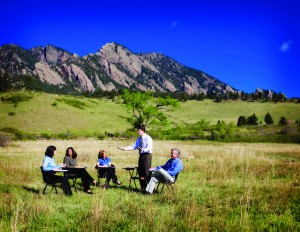 Tired of trying to find ways to make your teams WANT to work together?
Do you feel like a paycheck is the only reason your employees show up for work?
Is thinking outside the box so foreign to your team because they don't even know the box exists?
Effective solutions are not made by creating a process and simply saying, "run with it." You must achieve buy-in from your people and their teams, or you will fail before you begin.
Our goal is to create effective teams that communicate with a shared purpose and enthusiasm.
"Success consists of going from failure to failure without losing enthusiasm" – Winston Churchill
Benefits to Business
Break down communication barriers within teams
Encouraging creative thinking and idea sharing
Challenging the process for efficiency, process reengineering, process improvements, and increased productivity
Engaging employees through developing purpose
Finding value in different roles and the effect on the bigger picture
Ensuring compliance with Human Resource Law
Leadership Development
One-on-one development of leaders' competencies
Learn to focus on results
Management Training
Learn processes of great leaders
Access responsibilities of great leaders
Improve performance and problem solving skills
Communications Training
Learn effective communication skills
Ethical conflict management
Personal accountability