Jim Corter, Owner/CEO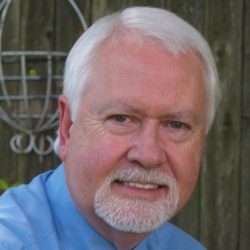 Jim Corter lives in Jonesboro, AR, the primary base of Corter Consulting. Before starting his own business in 1995, he served and gained valuable leadership experience as HR Manager for two Fortune 1000 companies, which included three plant start-ups. With over 30 years of experience, Jim is dedicated to making sure his clients get exceptional results from his training, coaching, and talent solutions.
He has served as:
President of the Northeast Arkansas Society for Human Resource Management
Chair of the Arkansas Human Resource State Conference (1993)
Leadership Director of the Arkansas HR State Council
Training Chair of the United Way of Greater Jonesboro
Member of the Board of Directors of the Jonesboro Regional Chamber
Awards Include:
The 2013 Jim Wilkins Lifetime Achievement Award in Human Resources by the Arkansas SHRM State Council
TTI Success Insights 2014 Consultant of the Year Award from Target Training International out of Scottsdale, Arizona. He is also in the Top 25 of 7,000 Global Distributors for Target Training International.
---
Will Corter, Behavioral Analyst and Leadership Consultant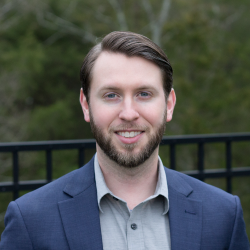 Will Corter lives in Mount Juliet, TN with his wife Emily. He joined Corter Consulting in January 2017 after working 8 years in the Nashville Music Industry. During his tenure, he gained valuable expertise in concert production management, digital marketing, and sales processes. He earned his Bachelor of Science from Middle Tennessee State University. He received certifications in Behavioral and Motivational analysis from TTI Success Insights in 2017.
During his time at Corter Consulting Will has participated in and lead a number of Leadership and Communications Workshops. He also administers, interprets and debriefs DISC and TriMetrix Assessment results. Will's passion is helping businesses choose the right talent and advocating growth by tapping into the potential of the individuals within the organization.
---
Rebecca Miller, Behavioral Analyst and Leadership Consultant
Joining Corter Consulting in 2004, she has helped numerous clients successfully invest in the professional development of their leaders. Having a talent for building relationships, establishing trust and rapport give her the ability to quickly connect with people whether in a group session or one-on-one. Her passion is helping people at all levels of the organization reach their full potential by helping them better understand and utilize the makeup of their behaviors, motivators and skill set.
Some of her areas of expertise are Individual Leadership Coaching, Team Building, Customer Service, and Communications Training. As a consultant, her client list includes non-profits, privately held organizations, family businesses and large corporations. In addition to her consulting work, Rebecca has participated in major re-organizations, a plant start-up in Mexico, arbitrations, union negotiations and a strike.